WE BELIEVE EVERY PATIENT SHOULD HAVE A CHOICE WHEN IT COMES TO HOME MEDICAL SUPPLIES!
At Serenity Home Medical, we are committed to excellence. We want our customers to make us their first choice for their durable medical equipment and supplies. Recently established in the greater Michiana community, Serenity Home Medical is locally owned and operated.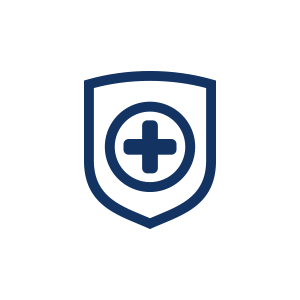 SERVICES WE OFFER
We offer a variety of quality products including:
Walkers
Canes
Crutches
Rollators
Wheelchairs
Nebulizers
Oxygen
Overnight Oximetry
Hospital Beds
Patient Lifts
Wound Supplies
Bath Aids
Incontinence Products
Aids to Daily Living
Walking Boots and Post-op shoes
Wrist Braces
Compression Stockings (15-20mmHg and 20-30mmHg)
Breast Pumps and Prenatal Supports
And so much more!
Our staff will work with you to find the best solution to meet your needs. Stay tuned as we continue to grow and add new products!
Our Mission
Serenity Home Medical's mission is to enhance our client's quality of life by providing compassionate care and quality products and services.
PHILOSOPHY STATEMENT
Serenity Home Medical strives to improve the health of our clients in a manner that distinguishes us in our industry. Client rights, dignity and confidentiality are our highest priority in the delivery and follow-up process.  We will consistently provide our staff members with education and updates in the latest home medical technology.    
EXPERIENCED STAFF
At Serenity Home Medical, our highly qualified staff has many years of experience in the industry. You will be treated with compassion and integrity and we will strive to give you the best positive experience, resulting in the best possible outcome for your care!
ACKNOWLEDGEMENTS & ACCREDITATIONS
Serenity Home Medical is accredited by Community Health Accreditation Partner (CHAP).
Meets all Medicare Supplier Standards.
Continued education and training of our staff.
Winner of Best of Elkhart 2021
Hours
Monday – Friday
9 a.m to 5 p.m
Wednesdays open until 8pm (Granger Only)
Saturdays by appointment
Closed Sundays
24 hour EMERGENCY
on call service
Address
1710 Leer Dr, Elkhart, IN 46514
14500 State Rd 23, Ste. 6 Granger, IN 46530